About Us
Our team 
Our team is made up of both men and women, of different skin tones, skin challenges and perception of beauty. 
Some of us are struggling with acne, oily skin, and sensitive skin.
Some of us, in our 40s are wrestling with the meaning of "ageing gracefully". 
But this is something we all have in common: the belief that skincare should not be complicated or a stressful rat race to be flawless.
Skincare should be effective, but also simple and clean. 
Beauty is Cultivated from Total Wellness
Beauty is a total wellness program you design and practice daily, for the health of your skin, mind, body and soul. It is as much your inner world as your outer appearance. 
Skincare and healthcare are actions we take, to show our soul, we care about it.
Beauty is a practice. 
What we care for, will bloom. 
Hence, we must first decide that we are worthy of our own time, effort and care.
Then, we must practice it. Daily. 
Beauty is the removal of Toxicity.
To grow well, we must remove Toxic. Toxic relationship, toxic words & situations, toxic ingredients and food.
With skincare, it is to become mindful of the ingredients (food) we are giving to our skin. Not giving in to the lure of "miraculous 1-day result". 
Hence we are committed to developing clean products. With clean products, many of our skin issues actually go away by themselves in the long run. You will find greater stability in your skin.
Beauty is empowering our skin to be healthy, not flawless. 
Our skin has its own natural immunity and ability to be beautiful.
Our skin has its own natural immunity and ability to be beautiful. We just need to give it the right nutrients to grow and be strong. 
What we hope to focus on, is to build your skin's health and natural immunity.
We are committed to clean beauty
Free from toxins
Free from harmful SLS and parabens
Free from unnecessary fillers
Free from banned substances
Fragrance-free
Committed to looking for eco-friendly packaging
Approved by KKM 
 Clean and Minimalist routine to a Healthy Glow
Cleanser - that doesn't strip your skin's moisture
Toner - Gentle AHA (only 0.5%) that makes it effective and gentle for daily renewal
Essence - that improves the immunity of your skin barrier
Intense Hydrating Rice Serum - Hydrates your skin deeply and intensely
Clay mask - to balance and nourish 
Oomph with Inner wellness
A range of food and beverage supplements for Inner wellbeing and beauty boosters
OOMPH Gut Health Balancing Pre & Probiotics Fiber Drink 200g
Regular price
RM120.00 MYR
Regular price
Sale price
RM120.00 MYR
Unit price
per
Sale
Sold out
Share
View full details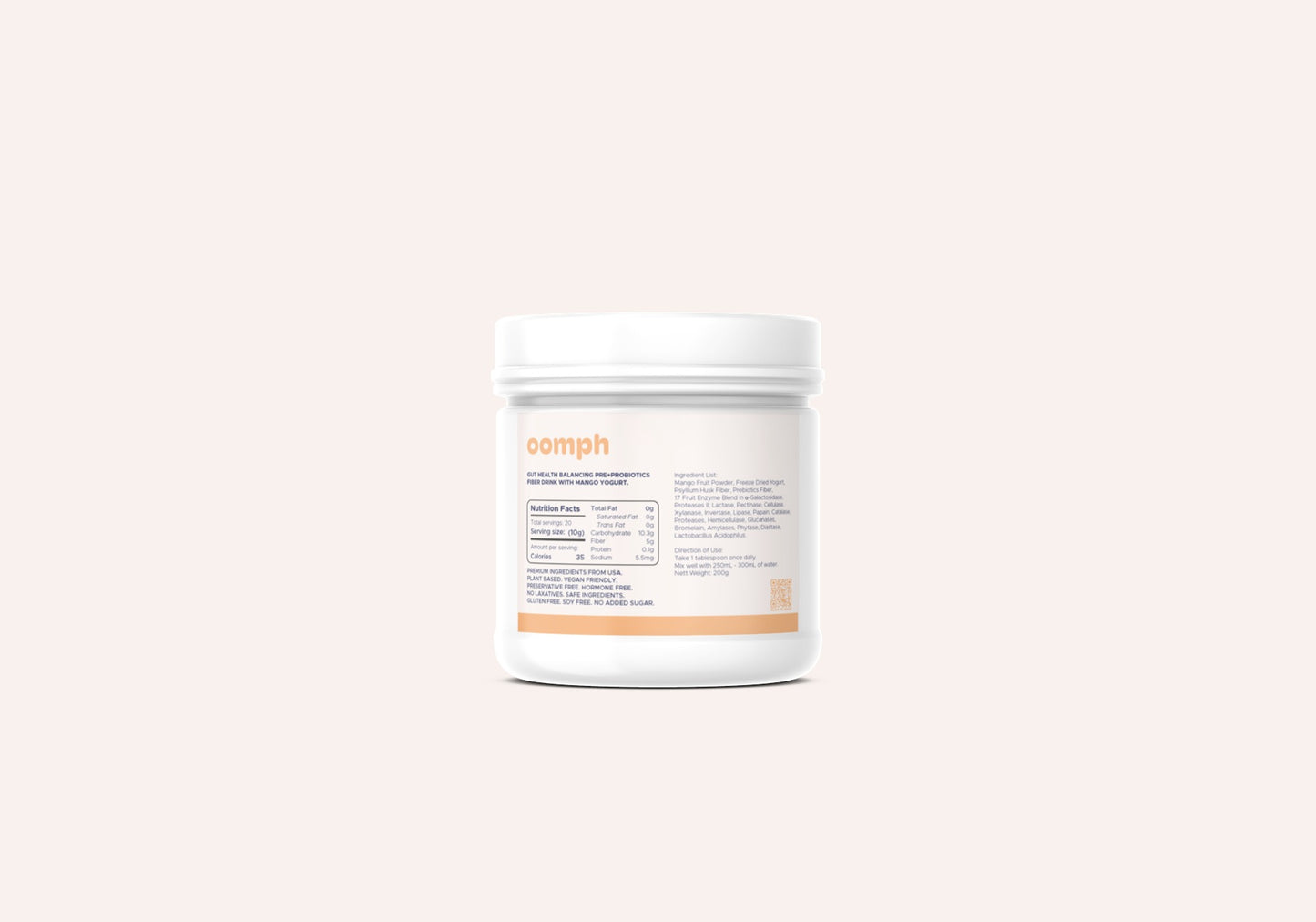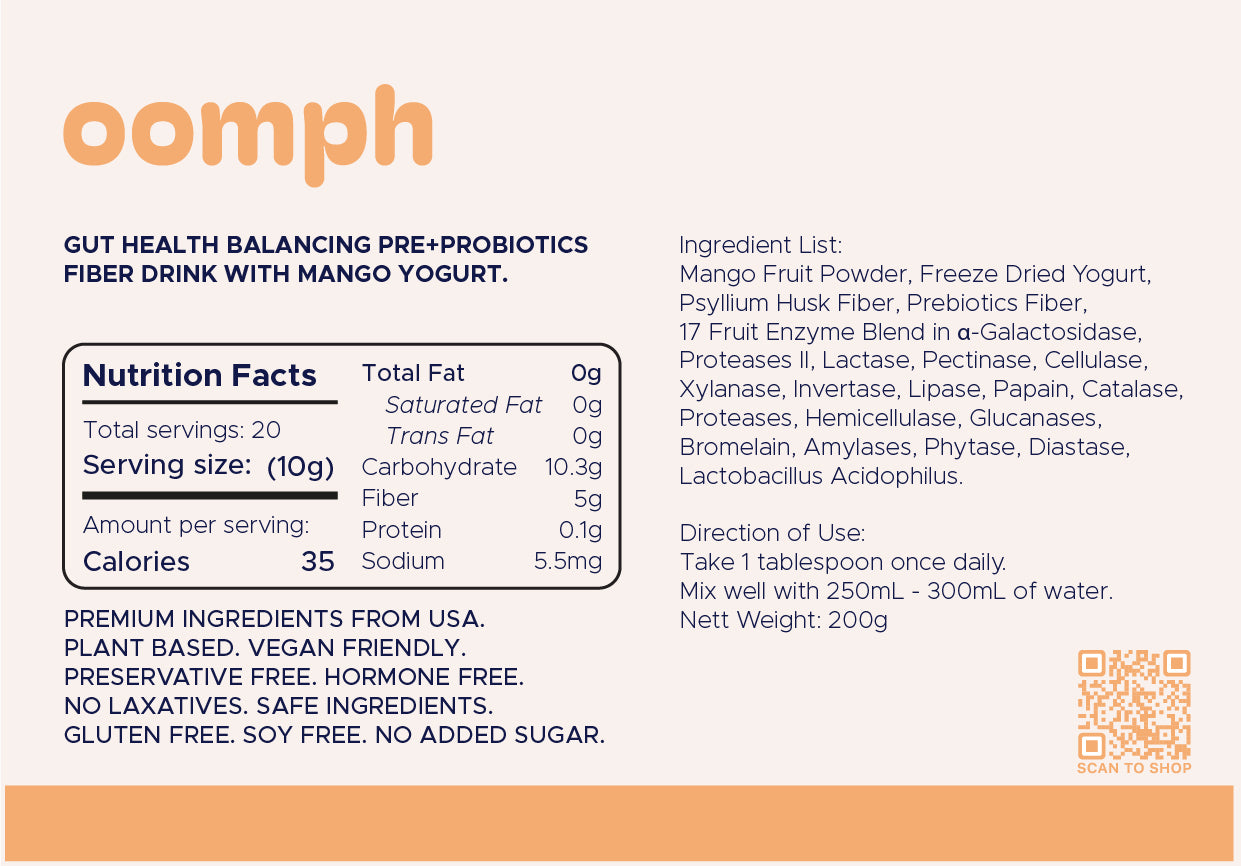 OOMPH Postworkout Amino Booster Drink 200g
Regular price
RM130.00 MYR
Regular price
Sale price
RM130.00 MYR
Unit price
per
Sale
Sold out
Share
View full details